Neo-Romanian Architecture from Bucharest – a style still impressive today
A short photographic itinerary dedicated to Neo-Romanian buildings from the capital will be presented during the 2007 Architecture Annual.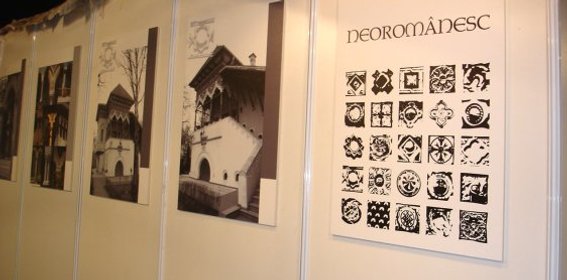 Founded 120 years ago by Ion Mincu with his beautiful Lahovary house that hosts today an annex of the Cantacuzino hospital, the Neo-Romanian style and its architectural vocabulary have survived, have experimented, have become more diverse and still captivate the imagination of both architects and public.
May 17-30, during the Architecture Annual 2007, the Dalles Hall will also host a photo exhibition dwelling on the Neo-Romanian architecture. The classic Romanian style will be presented as seen through the eyes of architects but also as it has been described during time in the relevant historiography.
Several elements are typical for the Neo-Romanian style: a rich exterior ornamentation, made in stucco or stone, and the use of specific elements of traditional peasant houses such as the verandah and the colonnade. In the same time, it reinterprets the Brâncoveanu style, impressive through its columns, splendidly marked through their volume.
The Neo-Romanian style starts to be appreciated again on the high-quality real estate market of Bucharest. Both the requests and the demands focus on villas labeled as being "according to the Brâncoveanu style", of a "Neo-Brâncoveanu style", "authentic national style", sometimes "with modern tendencies", only "Romanian style", or at times, and more accurate, "Neo-Romanian style".
As Grigore Ionescu said in 1983: "Architect Ion Mincu had discovered, according to his own words "the healthy roots of a tree torn town by the storm". He deemed traditional architecture interesting because it "radiated a Romanian atmosphere" that reunited typical qualities of Romanian vernacular buildings: rational distribution of the ground plan, correct functionality, traditional materials and techniques, clear modeling, and good taste in the proportioning of decoration".