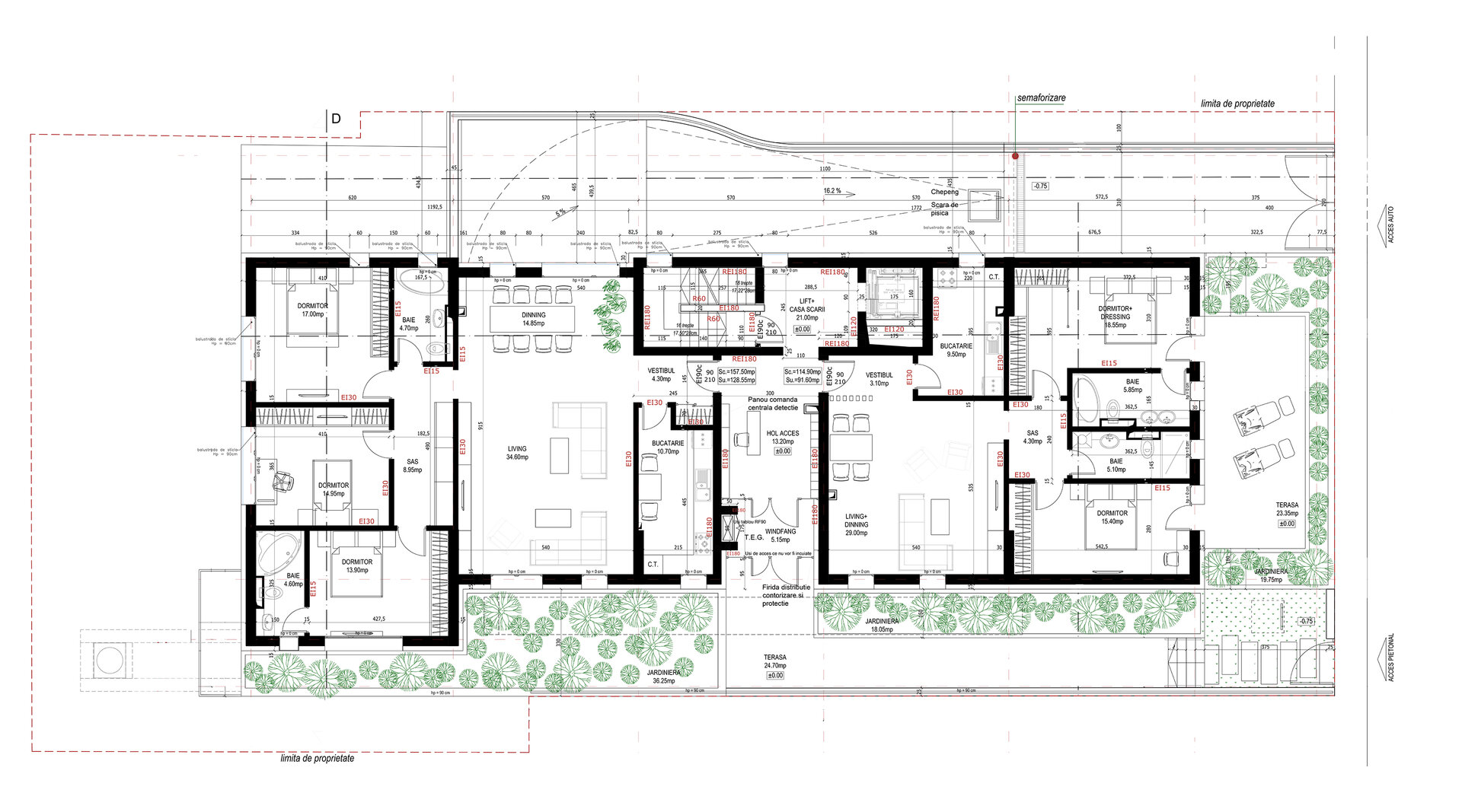 Authors' Comment
Situated in the northern part of Bucharest, in the Floreasca Area, the project is based on a new low-rise redisential building which would blend in perfectly with the surroundings of the neighborhood.
The new building would highlight the qualities of the whole area while trying to provide a subtle architectural solution through the use of high-quality materials and innovative facade displays.
The project would provide 2 or 3 apartments per level.
The green areas located on the ground of the plot shall be also backed up by the flower stands displayed on the facades, thus ensuring an innovative way of providing the much needed greenery in such a grey city.